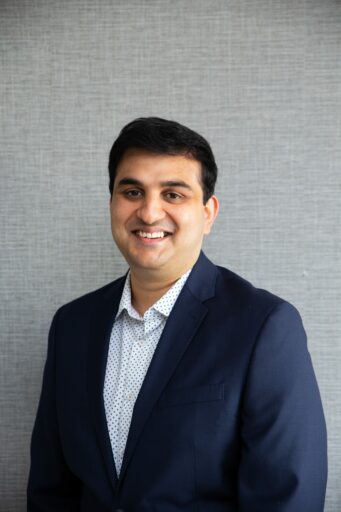 Dr Satish Ramkumar
Dr Satish Ramkumar is a cardiologist and cardiac imaging specialist. He has interests in heart failure, cardio-oncology and valvular heart disease.
Satish has grown up in the South-East of Melbourne and has a strong passion for improving the health of the community. Satish graduated from the University of Melbourne in 2009 and completed internship and specialist medical training at Monash Health.
Satish undertook advanced training in General and Acute Care Medicine at Monash Health prior to completing Cardiology advanced training at MonashHeart, Bendigo Health and Western Health. Satish then undertook a fellowship at MonashHeart obtaining subspeciality training in advanced echocardiography, transoesophageal echocardiography and cardiac CT.
Satish has a strong interest in medical research throughout his career. He undertook a Bachelor of Medical Science at the University of Melbourne in 2009 and subsequently a Masters in Medicine (Clinical Epidemiology) at the University of Sydney in 2017. Satish completed his PhD in September 2020 at the Baker Heart and Diabetes Institute, supported by research scholarships form the Heart Foundation and Avant under the supervision of Professor Tom Marwick. His research focussed on the use of advanced imaging markers to predict the risk of developing atrial fibrillation. Satish has presented extensively at local and international scientific meetings and his research has led to over 50 publications in peer-reviewed journals.
Satish is passionate about teaching and has been a mentor for medical students, tutor for physician trainees at Monash Health and has conducted a physician training course for junior doctors.
He is interested in all aspects of cardiology including coronary artery disease, heart failure, valvular heart disease, cardio-oncology and cardiovascular risk assessment. His current research interests include atrial fibrillation screening and risk assessment in cancer patients.
Outside of work Satish loves spending time with his wife and baby boy. He loves to travel and is a keen follower of cricket and AFL.